Programs/Organizations

Autism Speaks/Autism Treatment Network
This organization provides a number of resources for individuals and families as well as information relevant to features of and services for autism spectrum disorders. It also sites other related organizations and programs that are available to both individuals and families in each state.


---

Center for Autism & Related Disabilities (CARD)
A community-based project that provides information and consultation to individuals diagnosed with autism spectrum disorders and related disabilities. USF's CARD serves Charlotte, Collier, Desoto, Glades, Hardee, Hendry, Highlands, Hillsborough, Lee, Manatee, Pasco, Pinellas, Polk, & Sarasotacounties. View a directory of CARD sites in other parts of Florida.
---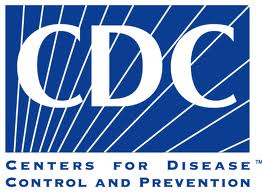 Learn the Signs – Act Early Program (Centers for Disease Control and Prevention)
Do you know all the ways you should measure your child's growth? We naturally think of height and weight, but from birth to 5 years, your child should reach milestones in how he plays, learns, speaks and acts.
---
Publications
Tools You Can Use (Pulished by Autism Speaks/Autism Treatment Network)
Evidence-based, family-centered tool kits and training materials. Tools and pamphlets address issues such as sleep, psychotropic medication management, behavioral intervention, toileting, feeding and complementary and alternative medicine. New topics are continually in development.
Some recently posted tools include:
Medication Decision Aid (Should My Child Take Medicine for Challenging Behavior?)

When it comes to medical decisions, there is not always one "right" choice, and this decision aid can help you understand the possible risks and benefits of different treatments. It will help you clarify the goals and values most important to you and your family, as well as focus on your child's specific needs. The overall goal is to help you work with your child's healthcare provider to choose a treatment that matches your needs and values.

Taking the Work Out of Blood Work

[This tool] was developed by ATN clinicians who observed that children with autism and their parents often struggle with routine blood work and that nurses and phlebotomists need guidance in communicating with and calming these children and their families.

Visual Supports and Autism Spectrum Disorder

[This] tool kit provides a step-by-step, easy-to-understand introduction to visual supports and the ways that parents and other caregivers can begin using them. The pamphlet provides practical examples of how to begin integrating visual supports into a child's daily routines. The tool kit provides actual visual supports for parents to print, cut out and use, along with links to resources that provide more detailed information for those who want to go further.
---
Impact: Feature Issue on Supporting Success in School and Beyond for Students with Autism Spectrum Disorders, Vol. 19, No. 3, Fall/Winter 2006/2007(Pulished by the Institute on Community Integration (UCEDD))
Feature issue of ICI's 'Impact' newsletter on supporting success in school and beyond for students with ASD.
---
Autism Fact Sheet (Pulished by the National Dissemination Center for Children with Disabilities)
---
Autism Spectrum Disorders: A Primer for Parents and Educators (Pulished by the National Association of School Psychologists)
---
Module: Early Identification of Autism Spectrum Disorders (Pulished by the National Professional Development Center on Autism Spectrum Disorders)
---
Autism Internet Modules (Ohio Center for Autism and Low Incidence (OCALI))
The purpose of these modules is to make comprehensive, up-to-date, and usable information on autism accessible and applicable to educators, other professionals, and families who support individuals with autism spectrum disorders (ASD). Written by experts from across the U.S., all online modules are free, and are designed to promote understanding of, respect for, and equality of persons with ASD.
---
Research and Resources (Pulished by the Organization for Autism Research (OAR))
This resource has three sections and a comprehensive directory of what OAR refers to as the "Research Community." First is a description of federally sponsored/mandated research under the auspices of the National Institutes of Health. Next is a resource on autism projects at the Centers for Disease Control and Prevention. Last, we cover various other public and private research centers across the U.S. The directory that follows identifies where and what kinds of autism research are in progress across the U.S.

---
Questions & Information

To learn more, contact ICEI:
Phone: 813.974.0968
Fax: 813.905.9836
Email: icei@usf.edu